Latest Release: Trend Micro Security 17.8.1121 for Windows is Here! Stay ahead of cyber threats!
Top 4 Text Message Phishing Scams of the Week: Walmart, DPD, Amazon, and More!
Be familiar with text scams also called SMS phishing, text message phishing, and "smishing". This week here are the 4 types of text scams spotted by our Trend Micro Check Team.
Check your inboxes and spot these text scams.
Walmart Shipping Scam
The fake page says you've won an iPad Pro, it will load another page where you should enter your personal details to arrange delivery.
DPD Phishing
Scammers prompt you to "book a redelivery" via a phishing link attached:
DPD SMS phishing. Source: Twitter
"You just sent a payment" Notification Scam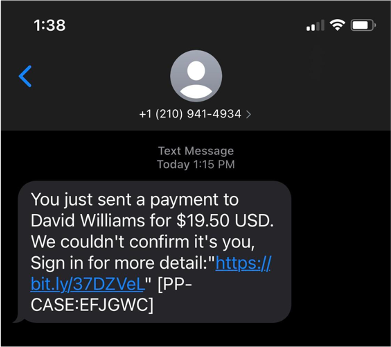 "You just sent a payment" notification phishing. Source: Reddit
Amazon Survey Scam
Or, you will be taken to a fake Amazon login page and asked to enter login credentials. This one looks really convincing, but the URL is the giveaway:
Stay informed and protect yourself and your family from these text scams. Read the full article here.
You can also use our Free Tool: Trend Micro Check to detect scams with ease!