Spot the Scam: 5 SMS & 2 Email Scams of the Week (AT&T, Chase Bank, Scotiabank, Amazon, and More!)
SMS Phishing
SMS Phishing is one of the famous malicious tactics that impersonate known brands, companies, and organizations then send out text messages containing phishing links.
Here are the top SMS phishing scams we observed by our Trend Micro Check Team.
1. AT&T
2. False Alerts from Banks
Chase Bank






Royal Bank



3. DHL
4. Maryland Unemployment Insurance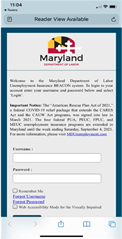 5. Amazon
Email Scams
Email scams also unfold in several ways to trick you:
1. Blackmail/Sextortion email scams
2. Fake Charities
Always be vigilant and think before you click. To help you spot these scams, you can use our free Trend Micro Check and you may read the full article here.