Online Job Scams Survival Kit: What You Should Know and How to Avoid Them
How Job Scams Work
1. Scammers reach out to you through social media or text messages, claiming to be offering a too-good-to-be-true job opportunity.
Job scam coming through WhatsApp. Source: Reddit
2. There is no official interview; everything is done through online messaging services. You are hired immediately with no legitimate contract. Here is an example.
3. They ask you to pay an advance fee to secure the job, to buy office equipment, or for "start-up packages," just to name a few.
4. They might want you to submit sensitive personal information, including your Social Security Number or even bank account number, through some online form.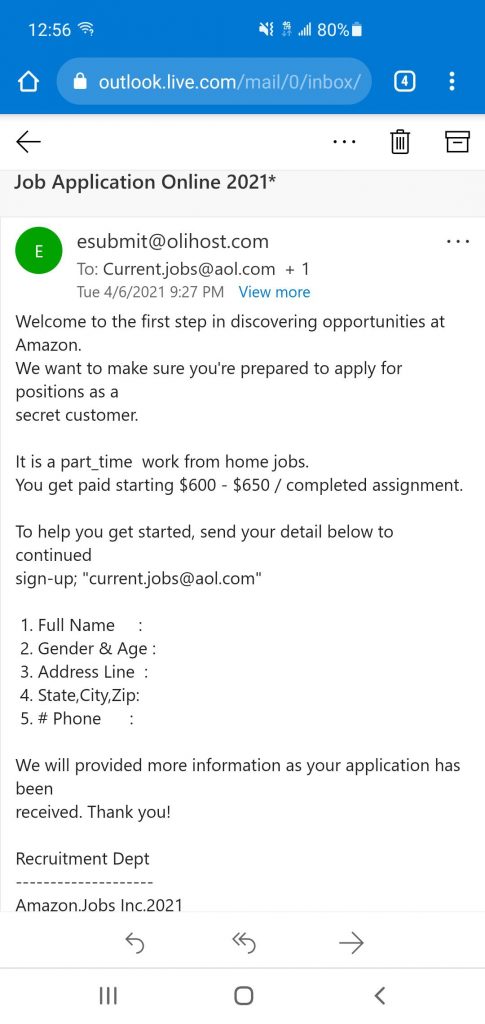 Phishy job scam email. Source: Reddit
5. Scammers initiate other scams, such as fake check scams. For example, scammers send you a check and ask you to deposit a part of the money and return the rest.
Fake check scam initiated. Source: Reddit

Read the full article here and learn how to protect yourself from these Online Job Scams.