Twitch Confirms Huge Data Breach — Streamer Earnings and Source Code Leaked
Last Wednesday, October 2, 2021, the Amazon-owned Game-streaming platform, Twitch confirm a massive data breach. Approximately 100GB of data including source code and creator payouts were leaked. Their most valuable data is available online.
Here's their official statement on Twitter: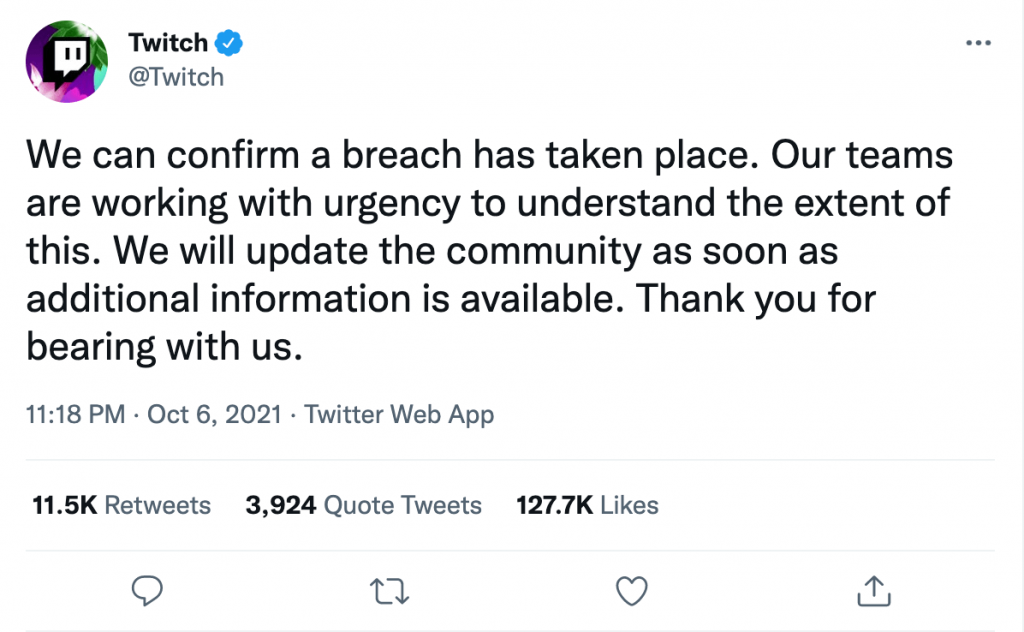 Source: Twitter
The leak is labeled as "part one," there could be more to come. What really happened that day? Read the full article here.
In a world full of scams, stay bulletproof. Protect yourself with Trend Micro™ ID Security!