Managing Trend Micro Community Notifications
To keep up-to-date with your Community activities such as Posts, Replies, and Announcements, you have an option to receive notifications either via Email or within Community.
To manage these notifications:
Go to your profile icon, choose Profile Settings, then select the Notifications tab.
Check which notifications you want to receive, then click Save Preferences.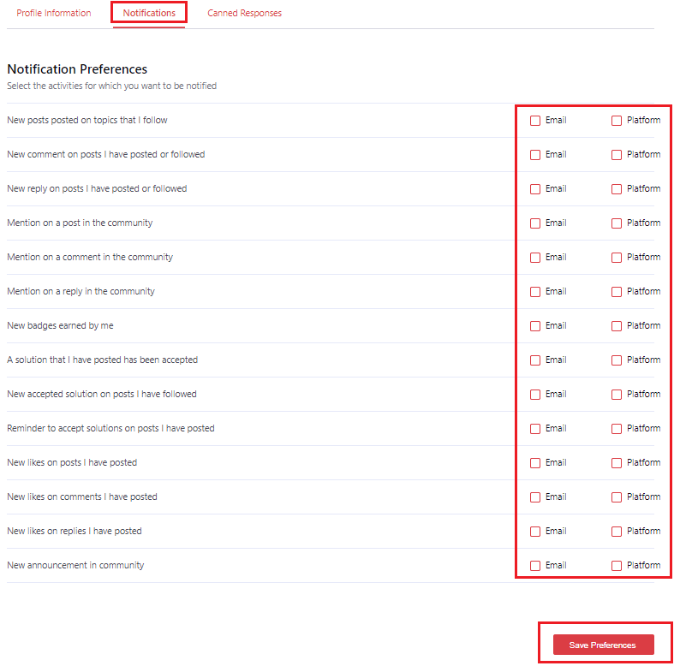 Need help? Ask the Community.